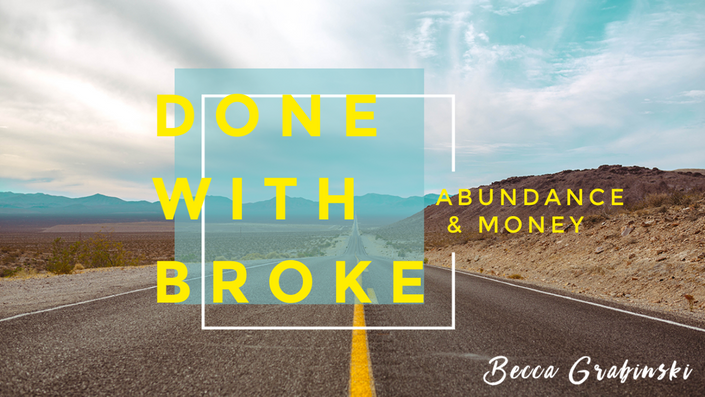 The Transformational Shift, of Allowing Money to Flow into Your Life with Crazy Ease
Is this you?
Are you sick of never feeling you have enough?
Wish you could create an incredible life without the stress of money on your mind?
Do you make more than you ever have but continue to feel broke?
Do you dread paying your bills?
You just can't seem to get ends to meet?
There is never enough money left in the month?
You only focus on money that comes from your paycheck?
You have tried all the practical steps only to fall back into your old ways?
Frustrated with all the debt?
Wonder what financial freedom actually looks and feels like?
-- MY STORY --
Hi. I'm Becca Grabinski.

Not that long ago I was struggling with money even graduating with a Finance Degree. I knew the practical approaches, but they never worked for me. I always made more than enough but I was playing roulette by the end of the month. The more I made the more I spent. I spent time avoiding paying bills, feeling guilty about purchased, weighed down by debt, telling the story of poor me on repeat. My relationship with money was seemingly getting worse. I then realized and decided that the energy that I was sitting in would not change the more I made. Something needed to shift.

I took myself through a process of looking at what I created, where it came from, why I believed the things I believed, healed, created, re-created, until I got to a point of loving how easy and fun it is to bring money into my life. Then mastering the energy of savings, debt reduction, as well as investing and creating a solid financial picture that will serve me short term as well as long term.

Now, I am SO ridiculously excited to not only bring you transformation in your income and ability to attract, as well as keep the money you want to keep and create an incredible financial portfolio that lights you up!
-- THE PROCESS --
>>> Money is only energy. The only emotion attached to it is the one we give it. It is literally a piece of paper with dead people's pictures on it. We can attract it or push it away with a thought.
>>> I teach you how to shift the energy movement behind all the aspects of our relationship with money.
>>> This is a transformational process. We will throw off the beliefs and thoughts that go against what you desire to create for your life financially. This process can be used in any area of our life - I am only specifically teaching it around money - since it is a charged subject that most people struggle with.
>>> We dive into alignment and money - releasing the hustle and grind and trading time for money and instead allowing it to come in without strict guidelines.

Sifting through the Illusion: We can easily fall into the comparison trap of what we should have, the keeping up with the Jones's, or the negative emotions around money and where they came from. Most of these beliefs, thoughts, and habits are not really authentically yours - they were picked up from society, parents, school, etc. We will dig through these as well as our money triggers that are negatively impacting our success with abundance. We will find our own truths through this process which will guide us not just in money but flow right into the other parts of life. We also tap into the basics of connecting with our-self through our intuition.
Healing the Junk: Ohhhhhh.... I love this part! We get to find the origin of our beliefs and find out why the sabotage is happening. We get to look at what areas are negatively impacting the ability to have the financial freedom we desire.
Reboot & Re-write: We re-wire our subconscious mind and learn how to shift our financial situation in moments. I will show you how when triggers or unwanted situations come up - how to lean into faith and belief to transform our situations with ease. We get to marry the practical and the magical aspects utilizing the laws of the universe with crazy incredible ease.
-- BONUSES --
AN incredible budget roadmap that TELL your money where to go!
THERE are lots of surprise bonuses dropped in throughout the 6 weeks!
-- BIO --
My passion for cracking the money code started when I was a hair stylist at an upscale resort. I had the privileged of peering into the life of so many that looked like their financial world was figured out. I then pursued a job at a bank and well as a Financial Degree. This gave me great understanding of how finances work practically. I dove into Dave Ramsey's Financial Peace as well as many of the top financial teachers of this century. I then dove into the financial markets in insurance working with some of the top financial advisers in the industry. What I couldn't understand is that I had WAY more practical knowledge and skill than most yet my finances were still a mess.
I dove into the energetic side of money. What it is. How to transform and shift my relationship with it. I looked at my current situation that were not working, and then worked back to where it started. We have a society that can easily teach a jaded side of money. All of it untrue and not serving. We get to be, have, and do whatever our heart desires - once we release the junk and self-sabotage holding us back. Are you ready?!
Who are you? Why should they trust you? Why are you passionate about this? What have your results been? Etc.
-- HOW IT WORKS --
Pre-work - Finding the purpose that creates our most aligned abundance.
THEN .....
We spend the next 6 weeks or so diving into what is keeping you broke and re-wiring your entire system for ABUNDANCE! Fun huh!?! I feel into what is going on with you and you will get additional support and your questions answered.
-- DIVE IN --

I am so excited to help you release this old way of being with money for GOOD! Once you grab the investment option that works out best for you.... You will have access to the Pre-work so you can dive in right away to prepare you for our first session starting May 20th!


Your Instructor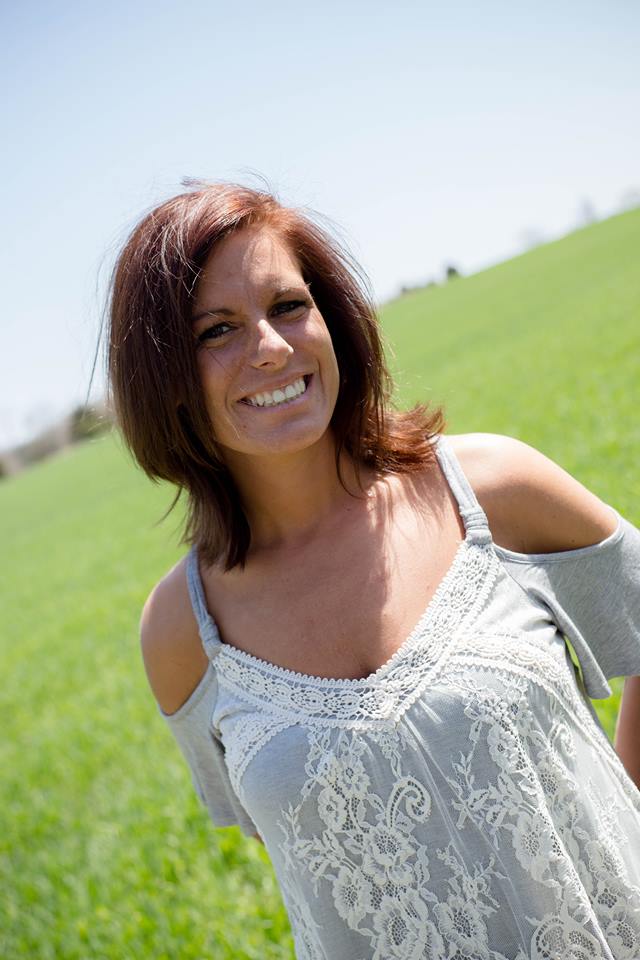 A woman following a path she thought would be perfect. Mother of 3. Defined by her career. Checked all the boxes of society's defining moments of total success....

Corporate career.
Marriage.
House in suburbs.
2.5 kids.
The american dream.

but inside... miserable.
SO she surrendered and let it all go.
Hired the best coaches, studied at the feet of the best in the world, she did the work, she showed up, she let her authentic self out, she followed her intuition, and continues to...
Now...

She is authentic. Created an amazing life on her terms. A residual income. Amazing love. Thriving kids. Home on the water. Traveling when she wants. The most incredible internal growth. Healed from a life of should's. Total bliss.
She will show you how... WITH EASE. WITHOUT rules. RELEASE the doubts. GAIN an UNSTOPPABLE belief in yourself. YOU are worthy of living an INCREDIBLE life!
I am EXCITED to be your guide!
Course Curriculum
Welcome! Hurray! YOU are here!
Available in days
days after you enroll
Prework WHOOT WHOOT!
Available in days
days after you enroll
Sifting through the illusion.
Available in days
days after you enroll
Frequently Asked Questions
When does this start and finish?
May 20th is the beginning of the incredible process and we go 6 weeks - I have known to go over.
How long do I have access to the course?
How does lifetime access sound? After enrolling, you have unlimited access to this course for as long as you like - across any and all devices you own.
What if I am unhappy with the course?
Of course I can not guarantee results. It is all about you being willing to go inward to shift with my guidance. We get out of it what we put in. I always have a 7 day refund policy from date of purchase - as well as sending in all your journal work for this transformation.