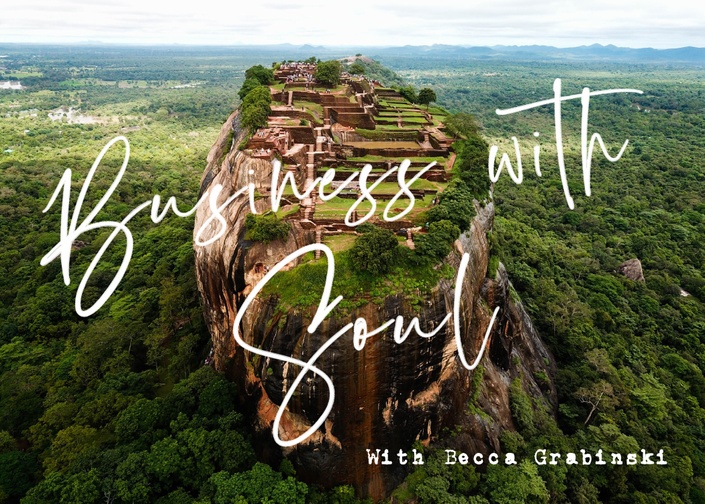 BUSINESS with SOUL
Creating abundance from YOUR inner wisdom.
Imagine...
a business set up and aligned to your soul,
attracting the abundance you desire.
---
You are looking to follow your own unique path - to create and grow a business that works around your life.

A business that you love and that is CRAZY ALIGNED to you.
A business that evolves as you evolve.
Whether you are a veteran business owner ready to go to the next level or just dipping your foot into the possibility.
THIS. IS. FOR YOU!

When you understand and know how to apply and integrate the energy part of business.....
You WILL thrive and succeed way faster than those that continue to take the logical route AND look outside of themselves for the answers to their zone of genius.

YOU will gain WAY more confidence in following your guidance and trusting yourself!
---
THIS IS FOR YOU IF YOU ARE:

The business owner/aspiring entrepreneur - feeling hopeful but frustrated.

You were sold the story that it takes time, repetition, and consistency to succeed

You have gotten some success and some momentum

But you haven't 'made it' yet

At least not where you wish you would be

You are not sure how to get to the desired abundance... besides a ton of time and serious hustle

You are familiar with manifestation - and it sometimes works for you and sometimes does not

You are done juggling life and business

You want your cake and you want to eat it TOO!
---
What you get!
3 months of full immersion into learning, growing, AND making the changes.

Customized Intake --> to personally address your challenges and desires.

6 LIVE - 90 minute group coaching sessions. Recorded to watch over and over.

Daily self work - to get you AND your business into alignment with ease.

Tools to shift your energy and clear your blocks.


[OPTIONAL UPGRADE] VIP option - 2 one on one sessions!
AND I priced it SUPER low - SO this could be easy for YOU!
---
Energetic shifts we will cover:
Creating residual and passive income from passion
What to do to create the wealth you desire
How to be the person you need to BE to succeed
How to know what to do when
Allowing your soulmate clients and customers flocking to you authentically
How to let this all be easy
Releasing the "Should's" and "Have to's" that are blocking your success
Creating quantum leaps
How not to fail
Creating business and abundance completely from flow ... Where it just happens
Creating energetic minimums and becoming a match for them
Allowing technology to be easy
Creating a Hell Yes! business
Living more in a state of inspiration instead of having to motivate yourself
What to do when it isn't working
When to hire and when to do it yourself
How to launch and promote your business
Making success the standard and normal for you
Stop throwing spaghetti at the wall and ALLOWING the wisdom - because you ALREADY know
More soul
More of what you want...
When you want
---
I have hustled for a long time - created some success and Burnt Out
THEN finally decided enough was enough.
I was stuck in my ego ... Stuck going from the next thing to the next thing
Realizing that I was chasing the wrong thing and going the wrong direction
SUCCESS is an inside job. And when I made the shift -
MIRACLES happened.
People started reaching out to me asking for support. I just let go of all my masks of who I thought I needed to be and just decided to BE ME AUTHENTICALLY.
AND my business soared! I created stuff and people bought - The people that bought transformed ... And the cycle continues.
I hit the next level and then the next and the next.
I have manifested crazy unexplainable things ...
Dream clients.Dream vehicle. Lake Home.
Now two homes - one in Florida and one in Minnesota
Crazy financial abundance
Residual business model
A schedule I LOVE
A life that flows with travel, and kids, and serving the PERFECT people
I offer things and the people just come
Without having to worry
I live a life where I am FULLY supported in ALL my hopes, dreams and goals.
I have an amazing relationship and have attracted the most aligned friendships that get me.
I post when I have something to say.
I sell when I feel inspired.
I trust where I am led FULLY.
AND you can have it COMPLETELY the way you want it.
More benefits and end results ... When the practical isn't cutting it.
When the spiritual/energetic work isn't consistent or even apart of your business.
When you want to create a business/service but don't even know where to start.
Claim your abundance by doing it YOUR authentic way regardless of how everyone else is doing it.
Collapse time and allow SUPER flow.
Taking UNIVERSAL energy + YOUR desire to create more abundance than you EVER thought possible.
Money is a neutral resource. Money is ONLY responding to you.
Learn and integrate alignment with money in ALL areas of your life.
---
OK great! You are still with me which means...
YOU ARE READY!
AND!
you get ALL this!!!! [BONUSES]
You learn about how to be led and open to the pieces that get you there faster.
You learn how to embody the energy of success NOW.
You finally and with EASE learn and practice to trust yourself fully.
You fall back in love with YOU and the next level business you create or re-create.
You get a HELL YES business and life.
Overcoming the confusion of the ego - that tricks you to keep you safe (and not follow your heart).
CREATING a business from your soul guidance - that supersedes the 'norm'.
Letting this ALL be easy.
Allowing consistent cash flow regardless of what you are selling and helping the soulmate humans with.
Choose the investment options that fit best for you below. xo
Your Instructor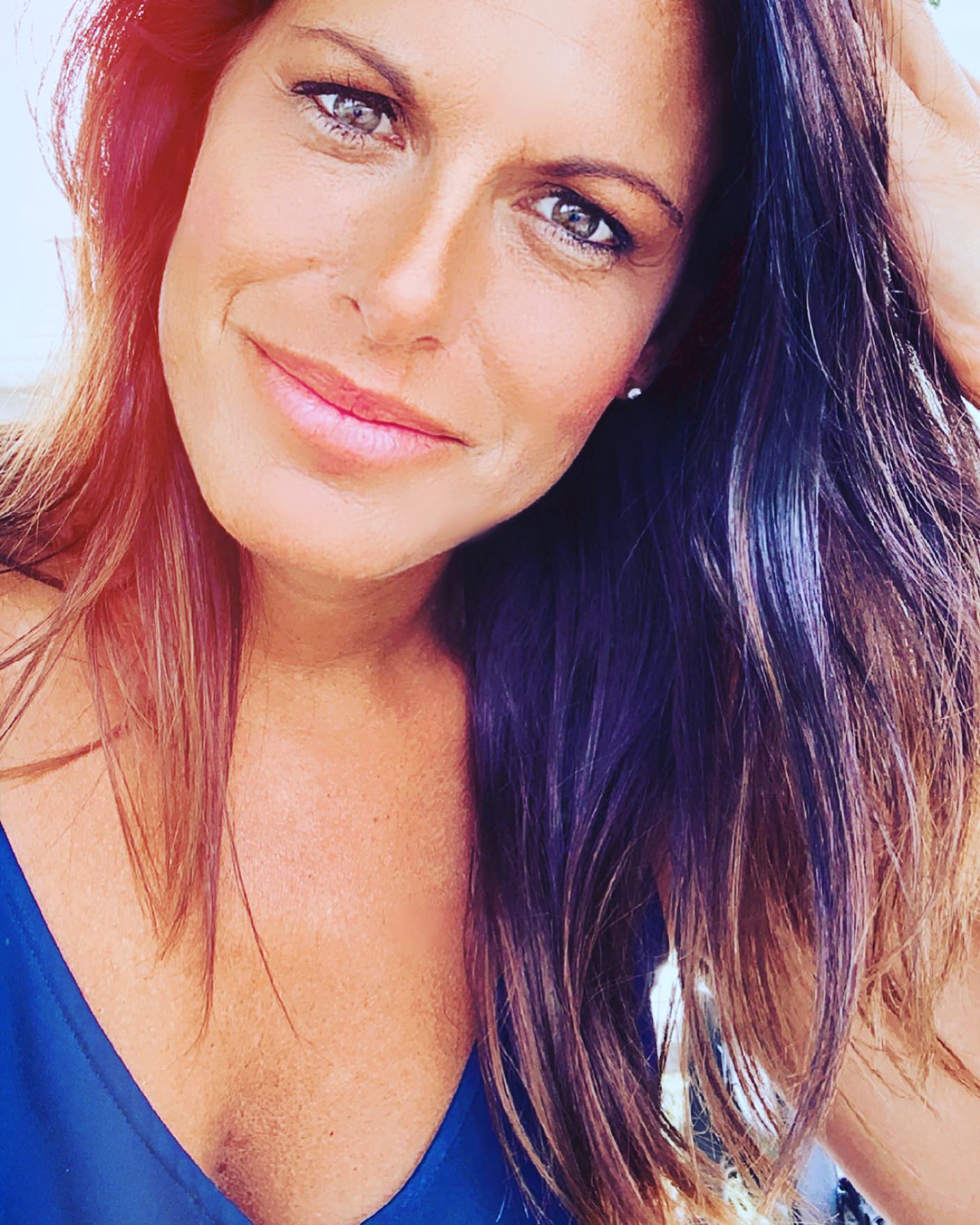 A woman that lived out here life of 'SHOULD's', following societies' rules of success.... FINALLY had enough.
Undid the parts that didn't align and re-calibrated her life.
I woke up one morning after checking off ALL the boxes that society said would make me successful and happy.... and felt the pain of depression of where I was at.
Incredible Corporate job.
Great home in the suburbs.
So I did some soul searching. I went within to find my sense of self... Figured out what I REALLY wanted & how I wanted to feel - and then set off on the quest to make it happen!
I FOUND happiness. I FOUND inner peace & joy! I FOUND alignment! I FOUND MYSELF!
This accidentally turned into me helping others find their path. Their sense of self. THEIR ALIGNMENT.
SO ... years later ... I teach ULTIMATE SOUL ALIGNMENT.
LIVING a life of super flow.
Course Curriculum
Energetics & Practical Transformation
Available in days
days after you enroll
Coaching Session #1 - Creating the Foundation
Available in days
days after you enroll
Coaching Session #2 - Zone of Genius
Available in days
days after you enroll
Frequently Asked Questions
When does this transformation start and finish?
You will have access to the BONUS material to dive in right away as well as working through your personalized intake form. We will officially start our first deep dive LIVE group coaching on February 27th, 2021 at 10 AM CST. We will meet every other Saturday for 3 months. If you for some reason can't make it LIVE - send me your questions in advance and YES you will have access to the full recording AND the homework for the session. THIS is going to blow your mind! I can't wait!
How long do I have access to the course?
How does lifetime access sound? After enrolling, you have unlimited access to this course for as long as you like - across any and all devices you own.
What if I am unhappy with this transformation?
We would never want you to be unhappy! If you are unsatisfied with your purchase, contact us in the first 7 days with your completed bonus inner work and we will give you a full refund. BUT we know you are going to LOVE it!
Transformation comes in many forms. And you can let this be easy or choose to continue to struggle. It really is all a choice. I am grateful to show you how easy this really is - how fun this really gets to be. But at the end of the day it is up to you. YOU CAN do this. YOU ARE WAY closer than you think. I believe in you!
This course is closed for enrollment.