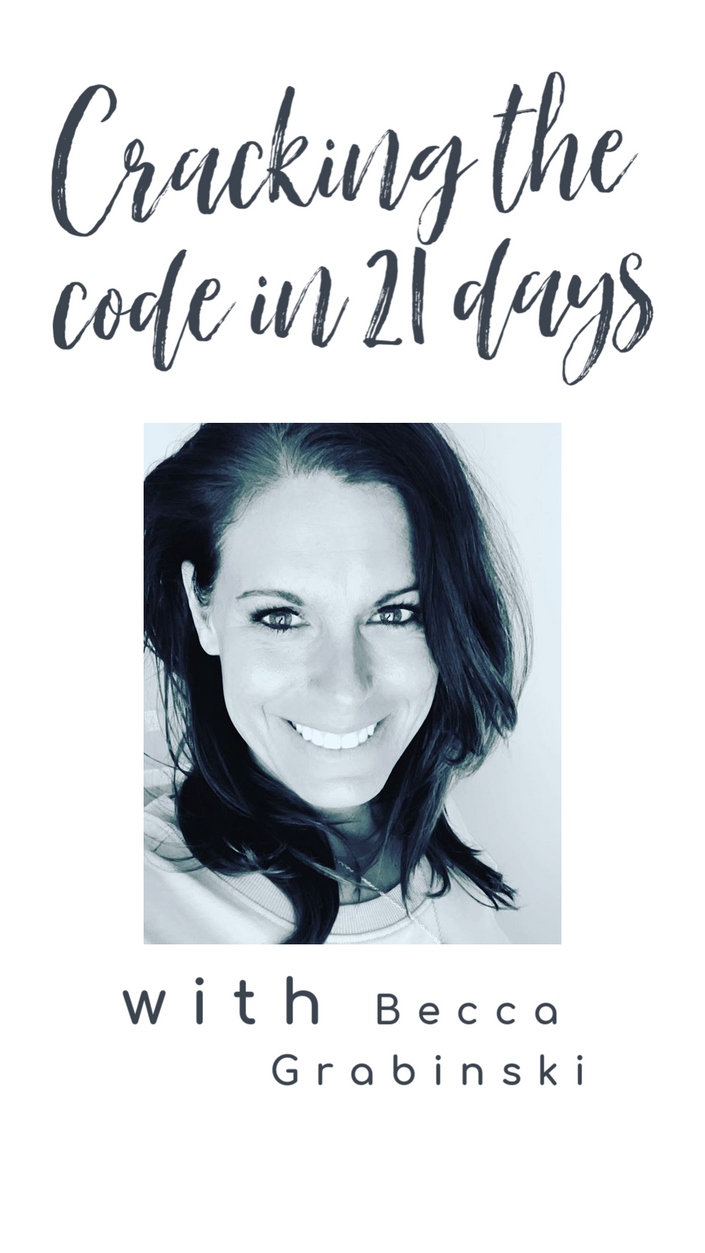 Cracking the Code in 21 days
Permission to march to the beat of your own drum AND have it the way you want it.
Dive in!
Imagine waking up and FEELING clear, confident, aligned, and excited for the day.
Oh YES it IS possible!
Even though your reality is currently - some days you wake up on fire and some days you would rather just stay in bed.
I GET IT.
I was there for a VERY long time.
I used to just think that is just part of BEing human.
That I am at the mercy of what is.
That I can only control myself and how I respond.
I started numbing myself so it didn't feel so painful.
I started joining in the 'high vibe' club of only speaking positively.
Then I got TIRED.
Like... SICK and tired of ALL of it. It felt hard and it was rubbing off on the rest of my life. My relationship was feeling the pressure and I wasn't feeling much in the terms of connection (if you know what I mean). I was going through the motions with my kids, all the while they were communicating with me that they wanted SO much more from me. I didn't have it.
I just wanted a process and a path that would allow me to flourish.
I just WANTED TO FLOURISH!
I desired to CONSISTENTLY know and allow a life that would keep my inner fire LIT UP!
AND MOST IMPORTANTLY do it the way I WANTED TO DO IT. Do you feel it? Is this perhaps where you are?
The TRUTH is.
We ALL have this SUPER POWER.
I just didn't know how to use it and I get you probably don't either.
That's why you are here.
It was no accident.
You asked for more.
YOU were guided here.
You are sick and tired of ALL the different ways to get the specific result that you are looking for and have ZERO interest in spending your life trying ALL. THE. THINGS.
THE TRUTH IS.
You can get there in 21 days OR LESS.
I promise you.
IF YOU can keep an open mind.
IF you do the work.
IF you set your intentions for how you desire this to go in advance.
I used to take the straight up way of getting the job done - think task oriented. Hitler'ish protocol. I was checking things off the list without FEELING into them and ZERO energetic charge. The energy side was not EVEN on my radar. I did ALL the things I was told. With little to no results.
Once I opened my mind and allowed myself to understand that I am a spiritual being in a human body - I was able to connect to getting 'there'.
Being intentional has been WAY more than mind expanding for me. It gives me a greater control over the desired outcome. If you haven't tried it yet, it is a MUST!
But for real - let's talk about what we are really doing....
This is about:
Having a PROVEN process to create your day.
Allowing yourself to ... for once and for all ... BELIEVE in yourself.
Clarity to allow your life to evolve with FLOW.
Gain the confidence and alignment to KNOW what comes next.
Giving yourself FULL permission to live the way YOU want you.
Shifting your energy.
Upgrading you and your life the way that feels BEST TO YOU.
Lighting your SOUL on FIRE.
Stepping into your light and purpose.
AND SO MUCH MORE!
AND you get to embody it in 21 SHORT days. A simple re-program and a deep look at what is going on under the surface. It is finding out the why you haven't got there yet.
Positive awareness is SO powerful. Once your awareness grows - it becomes an automatic shift.
I mean if you are aware that your body isn't where you want it to go and you speak negatively to yourself..... that is headed the wrong direction my friend. The positive awareness is noticing that you would like to upgrade this area of your life and speaking life into your new intention. Do you see and feel the difference?
Ok GREAT! Now let's go a little deeper. How do you REALLY know if this is what you need...
This is for you IF:
You LOVE the feeling of alignment
You desire it consistently
You PREFER it to be easy
You are willing to do 'the work' necessary to shift your energy EVERY day
You REJECT the way society believes life SHOULD be done
You have a STRONG desire to LOVE your life NOW
You desire the TOOLS to take with your long term
OK Great - you are still here so let's get some serious savings into your pocket at the same time as giving you ALL of the above.

What you will receive.
YOU GET:
21 days of INCREDIBLE TRANSFORMATION. (Over $500 value in mind expanding content and inner work)
21 days of ACCESS TO me with ALL your questions. ($700 value to get access via one on one)
AND to shift your stuck energy STAT!
A total value of OVER $1200.
But let's get real. I want you to have this transformation STAT... AND I want to give you a crazy deal.
SO I am not going to have you invest that much AT ALL.
I am OVER the moon excited for you to experience this!!!!
AND I have NEVER done anything like this before!
I want you to have 'THE' results that you have been working toward or have even temporarily given up on recently.
THIS. is. your. YEAR. 2021!
I feel your desire to go ALL IN and to finally believe in your hopes and your dreams. I see you turning your hopes into a decision. And what yesterday you may have thought is not very possible... today you are already humming a different tune. A tune of prosperity and giddiness.
SO I added in something EVEN MORE SPECIAL JUST FOR YOU....
You get 'the' BONUS..... MY ACTUAL JOURNAL WORK to show you the depth of where these processes can take you... AND MORE!
LIFE LONG transformation.
You will want to GRAB YOUR SPOT BEFORE THE PRICE GOES UP!
OH YES...
This course is CURRENTLY priced at $359!
BUT...
I was feeling even more generous and wanted you to get in at the SUPER LOW price.
Crazy savings!
Incredible results!
So tell me. What would you be worthy of investing in YOURSELF, YOUR LIFE, YOUR LIVELIHOOD, and your DEEP DESIRES?
I decided a while back when I REALLY started diving deep into self-development. Not for the reasons of I didn't like who I was and wanted to change myself, but for the reasons of allowing what I wanted and how it go to go to be EASY. I am not saying lazy. EASY as in - I decided, I shifted my energy, I did 'the work' that I will guide you through in these 21 days AND wake up smiling with clarity KNOWING how amazing this ALL gets to be.
YOU are worth it.
BEYOND worth it!
These 21 days will be PRICELESS to the transformation you will experience!
SO I AM GIVING THIS TO YOU FOR THE CRAZY
LOW
PRICE of:
$222!
I KNOW CRAZY RIGHT?!
Well you deserve it!
AND you are worthy of living the life you came here to live.
LET'S GO!
I will see you... on the other side.
What other amazing souls like YOU have created:
Attracted the perfect team for their business.
Gained clarity of what they really wanted - which wasn't even on their radar.
Attracted specific amounts of money exactly when they needed it.
Hired their dream coach and the money just showed up.
The perfect inspired action that got them mind expanding results.
A business from soul - that lights them up and they get well compensated for.
A complete shift in their relationship that they thought was crumbling.
Dream home randomly showed up at a price they wanted to pay.
A specific vehicle they wanted but no idea how - showed up.
AND WAY MORE.
AND I AM GIFTING IT TO YOU THIS TIME ONLY for $222!!!!!
Transformation happens once you dive in and commit.
What do you want?
How long do you want it to take you?
Are you willing to wait?
HELL NO.
Of course you are not....
SIGN UP NOW AND SAVE!
You get to have, be and do ALL that you desire. YOUR way.
Xo
Becca
Your Instructor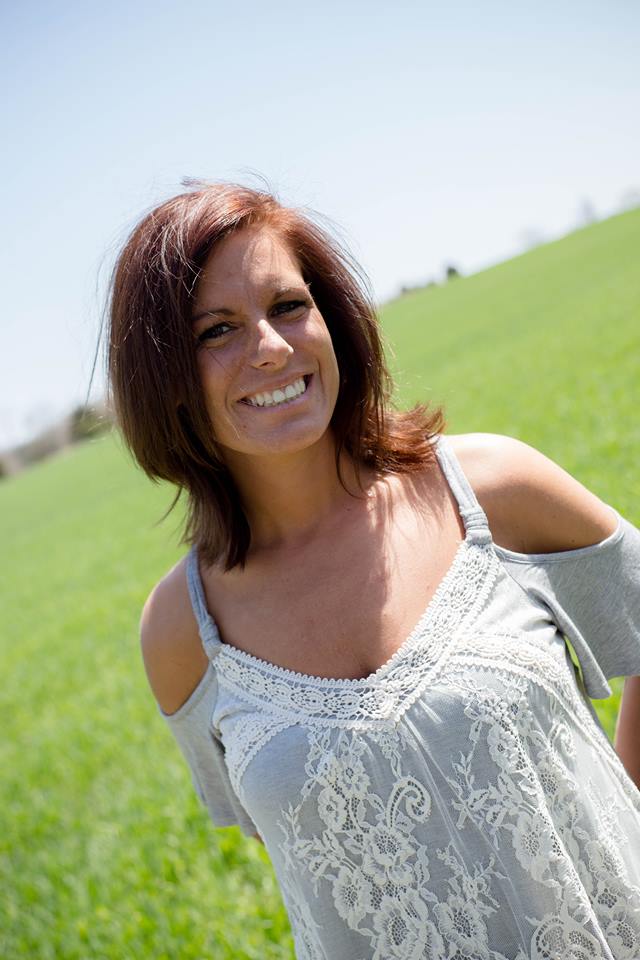 A woman following a path she thought would be perfect. Mother of 3. Defined by her career. Checked all the boxes of society's defining moments of total success....

Corporate career.
Marriage.
House in suburbs.
2.5 kids.
The american dream.

but inside... miserable.
SO she surrendered and let it all go.
Hired the best coaches, studied at the feet of the best in the world, she did the work, she showed up, she let her authentic self out, she followed her intuition, and continues to...
Now...

She is authentic. Created an amazing life on her terms. A residual income. Amazing love. Thriving kids. Home on the water. Traveling when she wants. The most incredible internal growth. Healed from a life of should's. Total bliss.
She will show you how... WITH EASE. WITHOUT rules. RELEASE the doubts. GAIN an UNSTOPPABLE belief in yourself. YOU are worthy of living an INCREDIBLE life!
I am EXCITED to be your guide!
Course Curriculum
PRE-WORK - DIVE in before we get started.
Available in days
days after you enroll
Week 1
Available in days
days after you enroll
Week 2
Available in days
days after you enroll
Frequently Asked Questions
When does the course start and finish?
The course starts now and never ends! It is a completely self-paced online course - you decide when you start and when you finish.
How long do I have access to the course?
How does lifetime access sound? After enrolling, you have unlimited access to this course for as long as you like - across any and all devices you own.
What if I am unhappy with the course?
We would never want you to be unhappy! If you are unsatisfied with your investment, contact us in the first 7 days and we will give you a full refund upon receiving all of your finished course work.